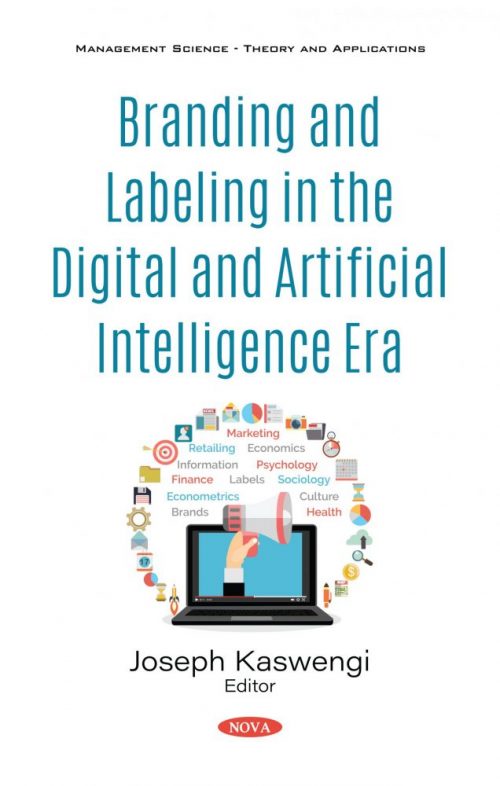 Auteurs : Joseph Kaswengi (Dir.)
Éditeur : Nova Science Publisher
Laboratoire : VALLOREM
Date de publication : Juin 2020
This book presents current research in the area of branding and labeling. It covers a wide range of topics including brands, labels, marketing, econometrics, psychology, finance, health, economics, sociology, information, culture, heritage, retailing, etc. It addresses various areas of research such as consumer behavior in online advertising, franchising, mobile money markets, hospitality industries, packaging transparencies. The present book contributions use quantitative and qualitative methods such as experiments, case studies, questionnaires, mixed and empirical and conceptual approaches. The contributions are respectively presented in accordance with the following themes: consumer behavior and decisions, labelling strategy, brand market trends, branding local brands and theoretical research avenues.