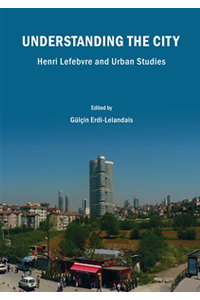 Auteur : 
Gülçin Erdi-Lelandais
Éditeur : 
Cambridge Scholars Publishing
Date de publication :
janvier 2014
Henri Lefebvre is undoubtedly one of the most influential thinkers in the field of urban space and its organization ; his theories offer reflections still valid for analyzing social relations in urban areas affected by the crisis of the neoliberal economic system. Lefebvre's ideal of the "right to the city" is now more widely accepted given today's current cultural and social situation. Most current research on Henri Lefebvre refers solely to his ideas and their theoretical discussion, without focusing on the empirical transcription of the philosopher. This book fills this gap, and proposes examples about the empirical use of Henri Lefebvre's sociology from the perspective of different cities and researchers in order to understand the city and its evolutions in the context of neoliberal globalization. The book's main purpose is to revisit Lefebvre's still-relevant key concepts to propose new comprehensions of the contemporary city. Case studies in this book will show also that the reception of Lefebvrian concepts differs across different contexts, depending on the social and political circumstances of each country. The debates in this book both expand the scope of urban imagination, and help to reinvigorate, unify, and empower shared desires for just urban outcomes. The contributions to this book also illuminate the everyday choices concerning the form and social processes of the city, and the inspiration that they draw from Lefebvre's theoretical legacy in the realm of urban sociology.